In this day and age Monemvasia is well off the beaten path yet its central position in former eras make the rock rich with a varied and exciting past. Relax in a state of excitement.
Monemvasia was settled in the 6th century and was fought over by the Venetians and the Turks for hundreds of years.
A fortress and the first town on top of the rock (now in ruins). The second village called lower town was settled in the 14th century.
Click on thumbnails to enlarge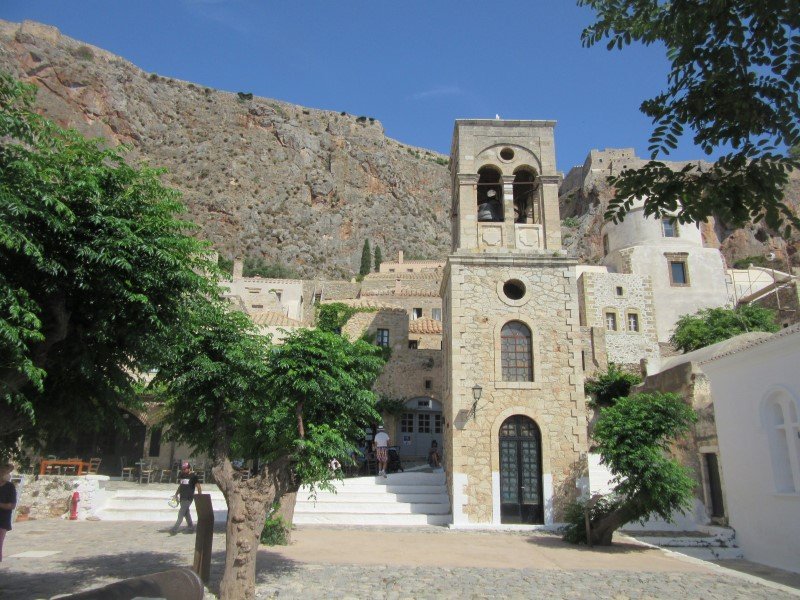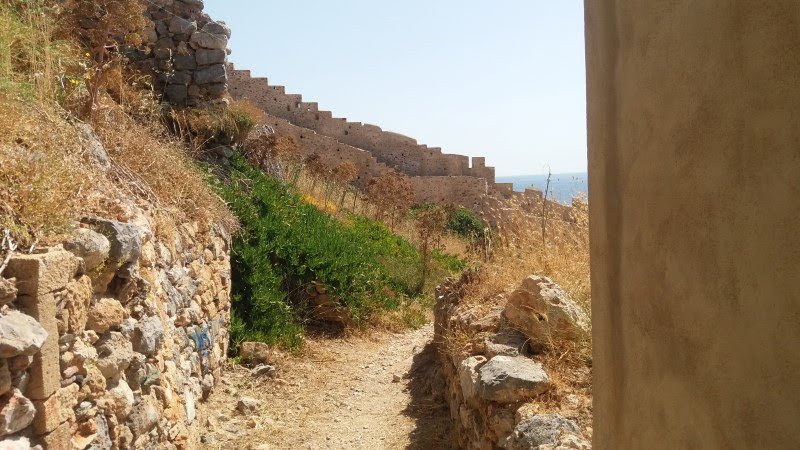 We met an artist, Manolis Gregoreas, who invited us to see his gallery. He was such an interesting man, and very talented. He shows his unique original work, some of which are made into posters. We bought this one.
The souvenir poster hangs in our hallway; the peaceful dinner with the sound of lapping waves lives in our memories.
Monemvasia is on the Peloponnese peninsula, along with a great many Ancient Greek sites. Check out our visits to some of these HERE